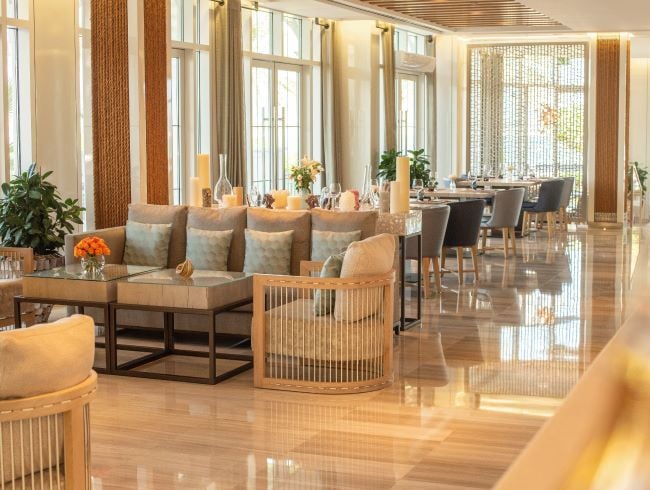 Sensational Evenings at Catch at St. Regis
Your evenings come to live at Catch at St. Regis, offering a complete dining experience to satisfy all your senses.
Be captivated by the mellow tunes of the saxophone accompanied by the soothing voice of a live singer setting the perfect ambiance of an entertainment-filled evening. Listen to their rendition of a wide array of music ranging from the all-time classics to the modern latest hits as you indulge yourself with our flavorsome and signature dishes and creative and innovative cocktails.
Tuesday to Sunday from 8 PM until 11 PM
For reservations and more information, dial +971 2 694 4553 or email [email protected]