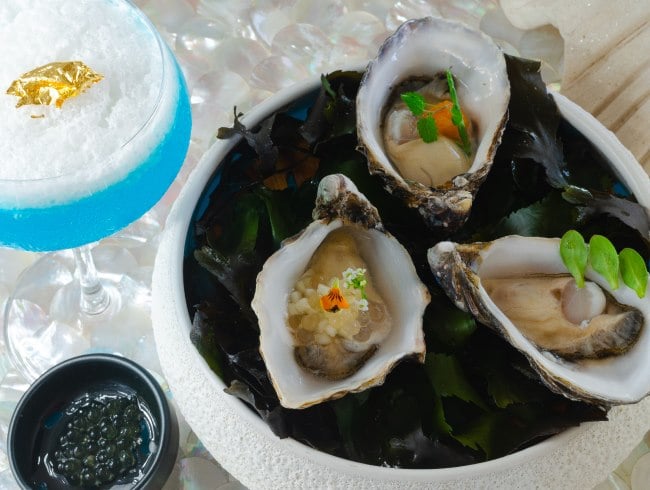 Sea & Salt Indulgence
Enjoy a unique gastronomical experience, savoring Gillardeau Oysters, one of the world's most luxurious, iconic and prestigious varieties of shellfish.
Founded over 100 years ago as a small family-owned oyster farm in the idyllic region of Marennes-Oleron on France's Atlantic coast, the Gillardeau oyster quickly became a true jewel of the French gastronomic heritage and was widely acclaimed by oyster lovers around the world.
Indulge into the French distinctive Gillardeau Oysters in our elegant fine dining restaurant and let its soft nutty taste, unique crunchy texture and its distinctive sea scent to take your senses to another level of exquisite experience.
Thursday to Saturday from 12 PM until 12 AM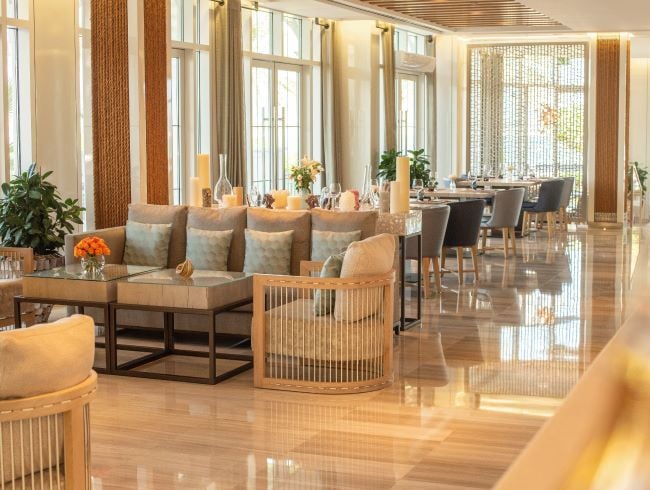 Sensational Evenings at Catch at St. Regis
Your evenings come to live at Catch at St. Regis, offering a complete dining experience to satisfy all your senses.

Be captivated by the lively perfoemance of saxophonist and DJ, filling in the glamorous evening ambiance of Catch at St. Regis. Listen to the alluring tunes of lounge music completed with the uplifting sound of saxophone as you indulge yourself with our flavorsome and signature dishes and creative and innovative cocktails.
Tuesday to Saturday from 8 PM until 11 PM
For reservations and more information, dial +971 2 694 4553 or email restaurants.abudhabi@stregis.com