Ramadan Nights
The MICHELIN Guide-selected restaurant, Catch at St. Regis invites everyone to have an unforgettable Iftar in its glamorous and comfortable setting, complemented with an alluring live music.

Diners are encouraged to relax and capture the beauty of Arabian Gulf while enjoying the Ramadan-inspired recipes, crafted with premium ingredients by Chef Remon Nabil and his passionate culinary team.
Enhancing every gastronome's experience, Catch at St. Regis has elevated its' dining area with the addition of the unique settings of a Private Tipi Tent and Private Igloo on the beach.
A la Carte
Daily during Ramadan, from 1:00 PM to 1:00 AM
Live music from 10:00 PM to 1:00 AM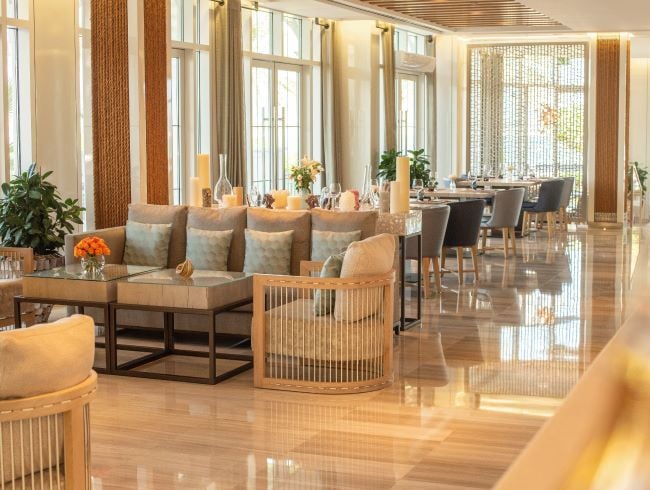 Sensational Evenings at Catch at St. Regis
Your evenings come to live at Catch at St. Regis, offering a complete dining experience to satisfy all your senses.

Be captivated by the mellow tunes of the saxophone accompanied by the soothing voice of a live singer setting the perfect ambiance of an entertainment-filled evening. Listen to their rendition of a wide array of music ranging from the all-time classics to the modern latest hits as you indulge yourself with our flavorsome and signature dishes and creative and innovative cocktails.
Monday to Saturday from 8 PM until 11 PM
For reservations and more information, dial +971 2 694 4553 or email [email protected]